Cypress Mulch
$37.99/CY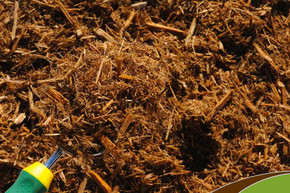 Click to Enlarge
A double shredded mulch that has a rich honey color and is extremely insect repellant. It is no surprise cypress is an extremely popular mulch. It's matting properties help ensure it wont float away. It is very effective at moisture retention.
USES: Ground cover. REPENISH RATE: For maximimum effectiveness add 2 inches every 18 months.
COVERAGE GUIDELINES:1 cubic yard covers an area approximately 162-147 square feet to a recomended depth of 2 inches.
Good products and professional service.

Rob H
Spartanburg, SC