Performance Plus Pine Mulch
$41.99/CY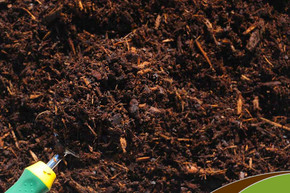 Click to Enlarge
Our Premium pine bark mulch is particularly suitable for acid-loving plants such as roses, azaleas, and rhododendrons. Pine mulch also holds its color for a long time and eventually breaks down into a rich organic medium.
USES: Ground cover. REPENISH RATE: For maximimum effectiveness add 2 inches every 12 months.
COVERAGE GUIDELINES:1 cubic yard covers an area approximately 162-147 square feet to a recomended depth of 2 inches.
Great job - keep up the good work!

Richard E
Simpsonville, SC