Pine Bark Mini Nuggets
$48.99/CY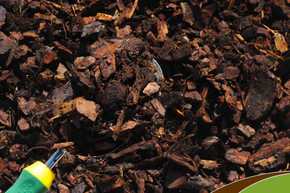 Click to Enlarge
These reddish-brown chunks of pine bark give your garden a neat, natural look. They break down more slowly than shredded materials, so they don't need to be replenished as often. Nuggets work best in flat beds, where they won't float away during rain.
USES: Ground cover. REPENISH RATE: For maximimum effectiveness add 2 inches every 9 months.
COVERAGE GUIDELINES:1 cubic yard covers an area approximately 162-147 square feet to a recomended depth of 2 inches.
Wes and Todd were great to work with. I was having trouble getting to the location before close and they were willing to wait after hours for me to get there.

Van P
Greer, SC