Granite Washed Stone #7
$71.00/Ton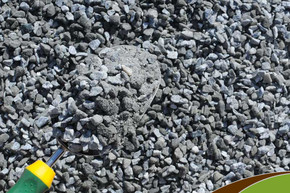 Click to Enlarge
Gray in color, 1/2-3/4 inch in size average, drainage gravel, use for top layer for driveways after good base of crush & run.
"USES: It is commonly used for drainage purposes, septic tank lines, driveways, or parking pads. This granite is also used for backfilling retaining walls. "
COVERAGE GUIDELINES:1 ton covers an area approximately 120-109 square feet to a recomended depth of 2 inches.
Staff was very helpful!

Libby B
Fountain Inn, SC