Crusher Run
$42.00/Ton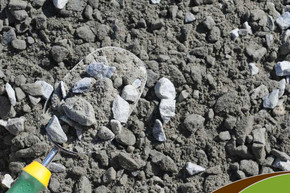 Click to Enlarge
Most commonly used product for building pads, bases, driveways, back filling water or sewer lines. Mixture of stones 1 1/2in.- dust. Good compaction.
"USES: Topping driveways when there is already a base, been known for use under bricks and patios as well. "
COVERAGE GUIDELINES:1 ton covers an area approximately 135-123 square feet to an average depth of 2 inches.
The staff is very knowledgeable.

Krista M
Greenville, SC