Organic Topsoil
$62.00/CY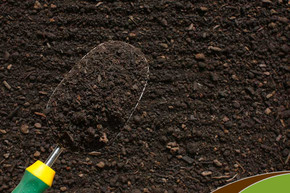 Click to Enlarge
We screen local topsoil and blend in the right mix of bark fines and compost material to produce a lightweight soil that is easy to spread and great for growing. This material is great for creating planters and bedding plant areas.
"USES: Commonly used for raised landscape beds, leveling lawns, and general landscape use. "
COVERAGE GUIDELINES:1 cubic yard covers an area approximately 162-147 square feet to an average depth of 2 inches.
The Delivery Person was excellent. He made sure the product was positioned exactly where I wanted. He also made sure I received every cubic inch I ordered.

Jamie L
Greer, SC